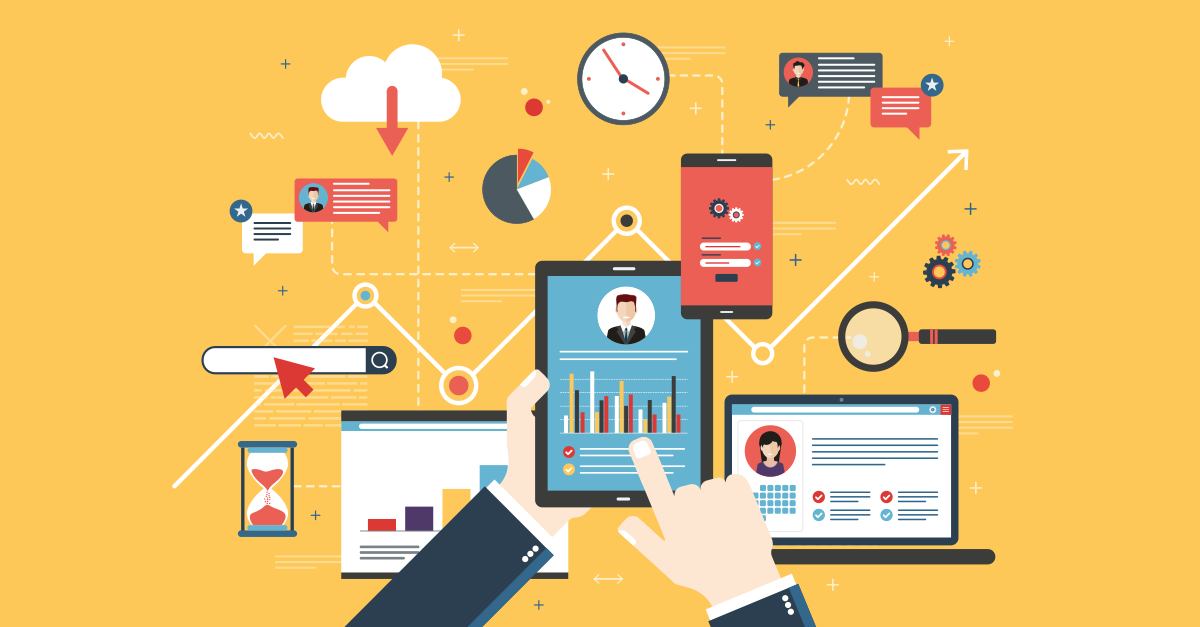 The desire to open an online store was not a spontaneous decision. The growth rate of e-commerce is impressive, turnover is growing year by year, and the North American market grew by 16% in 2018 to more than $500 billion. Experience in launching internet projects has already been gained. And I have already chosen a niche. It remains to choose those who will turn my desires and plans into reality. The first thing I did, I decided what kind of online store I want to order. What criteria should it meet.
The site should be adaptive and correctly displayed on different devices, including phones, as 70% of visits to the site are to mobile devices.
The site should be cross-browser, displayed correctly in different browsers Internet Explorer, Chrome, Opera, FireFox, Safari.
The website of the online store must be secure. Google claims that user safety is a top priority for the company, and therefore all sites that provide reliable data transfer (in other words, using the https protocol), have an advantage in ranking. Critically, it is important to have https, sites that have information that may be stolen (payment data, username and password to your personal account).
The site should have an individual modern design. Studies show the importance of this factor, 94% of users named website design as the reason why they do not trust the site or leave the website, and 48% of users named website design as the number one factor in deciding on the reliability of the business. Since in online business the customer's trust is a very important factor, the choice between template and individual design was not a question. On the website of the WIX website designer, I found the following information: "2019 Launching Corvid from Wix 150 million users", "To create a website, start from scratch or choose one of more than five hundred design templates. Simple calculations have shown that my store will be exactly the same as the 300,000 stores that used the same template as me. This is very harmful for brand building. In addition, the template sites are very difficult to promote in search engines, the cost of promoting such an online store according to statistics is higher by 40% than the unique site. Also, the use of template sites greatly slows down the download, and this is the money lost.
Simple and reliable site management. Since there were a lot of goods, I wanted to automate the processes to the maximum extent possible, in order to reduce costs.
Armed set of requirements, I began to search for a company that could develop an online store according to my wishes. I immediately struck out of the list of freelancers, as I already had negative experience with them and did not consider the companies that do everything, as the task was responsible, and I did not want to finish and remake after them. I considered companies that specialize in developing online stores, have solid experience, good portfolio and positive feedback. Having chosen 10 companies, I sent them my application. 6 companies answered within 24 hours, two within a week, and two did not answer at all). Of course, I focused on the first six. Three of them put up a price that I didn't like, and I thought I was overpriced, one of them, and for some reason I stopped answering. There were two companies on my list that met my demand. Both had a specialization in online store development, a good portfolio and feedback. Prices were almost the same, communication was fast and easy. But how to make a choice? Decisive was the experience, one of the companies had much more experience in software products for e-commerce, they could develop not only an online store with a unique design and modern features, in their potfolio there were marketingplaces and complex commercial sites, they could create a selling leasing and excellent online catalog of products. On their site was presented a team whose experience was not in doubt.  The bonus was the presence of its own digital marketing agency, which comprehensively engaged in the promotion of sites. When developing immediately considered all the latest trends in Internet marketing. So I started my cooperation with the company "SFERA", which I never regretted.
Development online shop of company "SPHERE"!
I choice. We started to create an online store. I filled out a detailed brief and sent it to the company, and the next day I received a lot of clarifying questions. Specific issues related to the business process were identified and it turned out that I had missed a lot of things. Together with the company's business analyst, we were able to quickly find solutions that fit me perfectly and we finished the terms of reference. About a week later, I received the design of all screens of my online store. I liked everything, but I decided to change a few things. A day later, I received an updated design that completely satisfied me. Then the development process began, it took a little more than two weeks, during which time the manager kept me in the loop and coordinated the small technological aspects. Thanks to the fact that I was involved in the process of creating an online store, it was possible to avoid changes that I would like to make when looking at the finished product, in this I saved money).  When site primary content posted on the hosting, the company has tested the online store. It is perfectly displayed on all devices and browsers, worked quickly and withstands the load. Within a month, thanks to the specialists of the company, I received a modern online store, the design of which I liked very much, for the money that I was satisfied with and all this, without problems that I experienced working with other developers. I agreed on technical support and signed a contract for the promotion of my online store by the marketing department of the company, but this is another story.
Conclusions!:
If you decide to order an online store, take responsibility for the choice of the developer.  If you do not answer or respond with a delay, cross them off the list, because it will be worse. Look for specialists in your field. If you have a toothache, you do not go to any doctor, you go to the dentist. You need to develop an online store, choose those who work in this niche, not streaming agencies. Thanks to my choice, I have implemented several technical solutions that I did not even know about. The niche experts have shown and explained why it is necessary, as they monitor all the best solutions and are ready to quickly implement them. As a result, I was able to make corrections at the planning stage. If I had finished the functionality later, it would have cost me a lot more. The big plus of having a designer in the design team, it speeds up the process significantly. Well, if the company is engaged in the promotion of sites, they know exactly what is necessary for integration with social networks and search engines. You are likely to be offered to implement the right solutions, if you do not know about the new opportunities or missed them. Use the services of professionals, it will save time, money and nerves! I wish everyone success in e-commerce!
Case: